Pep up your preaching!
John Delius provides a possible checklist to scare the daylights out of those in the pulpit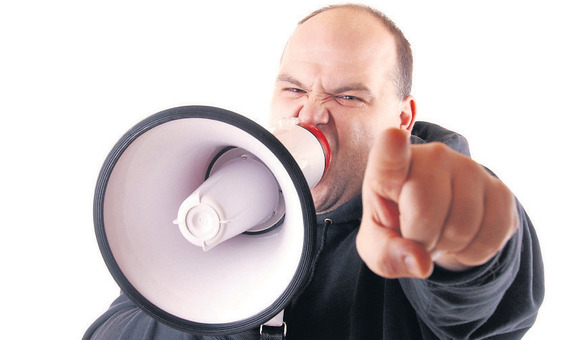 If you are a preacher, the following is a checklist you may find helpful.
It is not intended to be used by the whole congregation, but to be given to a friend to check out some of the nuts and bolts of your preaching.
The key:
☺ Hearers are blessed.
:( Hearers are bored.
@ A helpful story or illustration*.
Framework of good sermon
Introduction
He introduced text / subject clearly, ☺ whetted the appetite ☺ and got on with the job ☺.
Treatment of the text
Each point clearly explained  ☺.
Final application derived from and used the concepts from the passage ☺.
Structure of the talk
This was clear and coherent ☺.
Transitions between section of the talk were straightforward and helpful ☺.
The conclusion related back to the introduction ☺ and brought the main point of the sermon ☺.
Scripture reading
Lucid, unhurried and with expression ☺.
Helpful introductory remark ☺.
Use of Smartphone or small print usually means poor reading :(.
Humour
This should be clear and suitable to the occasion ☺ (none :( :( ).
Style
Preaching from the heart ☺☺.
Easy to listen to ☺.
How you come across
Use of voice and microphone
The pitch and volume should be varied suitably for the audience and the speed of delivery okay for the room you are in ☺.
Mannerisms / fidgets need attention :(.
Handling unexpected interruptions well ☺.
Use of PowerPoint (not essential)
Outline of talk is like a lecture :(.
Images of Jesus are misleading and are unworthy :( :( .
Most of the time the screen is blank :(.
Simply stated gospel truth ☺.
Preaching for ordinary people
Feel of the sermon
Complex Greek and Hebrew :( :( .
Theological terms too prominent :( :( .
Too many points :( :( .
Bible story told in preachers own words as well as read ☺.
Too many Bible references for non church goers :( .
A religious catchphrase explained
(e.g. 'new life', 'salvation by grace')
If by verbal definition alone :( .
If with illustration @ ☺.
Historical or literary allusion
(e.g. 'You know how Alfred burnt the cakes')
When historical person like Polycarp, Luther, Cranmer, Spurgeon was mentioned, some clarifying and interesting information @ was given about him ☺☺.
No historical references or persons mentioned :( :( .
Preaching to atheists / secularists
A common view discussed and refuted from the passage ☺ , simply denounced :( .
A story @ from that background ☺☺.
A 'scientific' objection dealt with ☺☺.
A true story of God's help or love from one's own, from church or from missionary history ☺☺.
Metaphor muddles :( :(
This happens for example when we put 'born again', 'Jesus died for us', 'justified by faith', and 'built on the rock' all in one sentence. It is better to use one Bible picture or story at a time and explain the gospel simply and clearly ☺☺.
Preaching for new believers
Teaching applied to their previous beliefs / their current life situation ☺.
False assumptions
Assuming a good knowledge of the Bible, especially the Old Testament, e.g. 'You know what Moses / Isaiah said' :( .
Unbiblical psycho-babble
e.g. 'Know your identity', 'forgive yourself', or talk of 'low self-esteem' (without showing how this is different from humility) and 'non judgmental' :( .
Relevant to everyday life
The text or passage applied to: home / marriage / clothes / money / children / worship / teenagers / work / friends / personal problems – with illustration @ ☺☺.
Story or illustration only after 15 minutes :( :( :( .
Congregation's attention
Note to checklist user: sit half way back, and at the side so that you can see the people easily.
Note when (young?) people lost interest, shown by fidgeting, looking around, whispering, (non elderly) folk falling asleep :( :( .
Did the speaker notice? How did he react?
It is always good to bear in mind the following quote which I have always found useful.
'We believe God's Word is perspicuous, that is it speaks to the heart of every person, whatever their cultural background or intellectual level; if they don't understand it, or they find it boring or irrelevant, often we the preachers are to blame.'
Score
No preacher is perfect but we should all be aiming for at least 15 smiley faces ☺ and hopefully no sad faces :( .
*The illustrations or stories @ should be at least three sentences long and not just passing allusions.
John Delius is a university teacher, who on retirement, with his wife spent several years as a Christian worker in an East Asian country
EDITOR'S NOTE
But remember there can be no good preaching without prayer. Acts 6.4 'We will give our attention to prayer and the ministry of the Word.'