Fisherman becomes fisher of men
This is a story of encouragement in Asia – from early April.
Gospel For Asia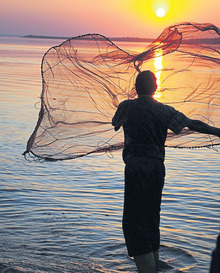 Ravit listened closely to the words of Jesus as he watched the film that night. He was a fisherman by trade, but he had never heard of a fisherman catching men. He had only heard of this God named Jesus earlier in the day, yet here he sat with everything he knew about life beginning to change.