With the Spirit's help
Saved 2 Serve (S2S) is a conference for people ages 15 – 25 considering Christian mission. It took place in Ware on 28 March.
Elizabeth Westmacott/ Matthew England/ Mark Jenner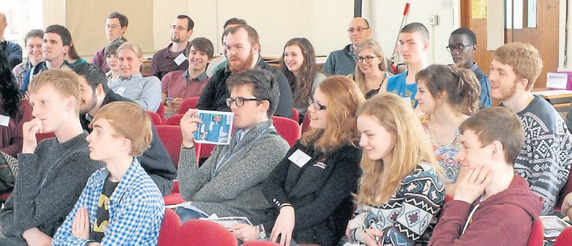 The main speaker was David Hircock, and the theme was on the work of the Holy Spirit in conversion, conviction, transformation and reassurance. A reminder was given that life is not going to be a 'spiritual high'. Sometimes we feel distant from God, other times we are keenly aware of his presence. But God is always with us. Our feelings don't affect that fact.