Still preparing for service
Prepared for Service, or PFS as it was fondly known, faithfully served the FIEC group of churches as a major source of independent training for over 20 years.
Darren Bovis-Coulter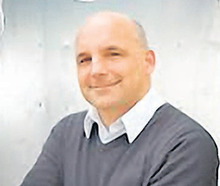 In early 2014, as the FIEC moved away from being a training provider and become a facilitator, it looked like PFS would close down. That was until Bethel Church, Coventry, with its own training academy, offered to take on the course. The academy director, Keith Foster (pastor of Bethel Church) states: 'PFS fits perfectly into our academy structure, alongside our degree and distance courses. This now sees some 34 students being equipped for service and placed within some 20 churches across the UK'.