A message to the church
Dear church and church leaders,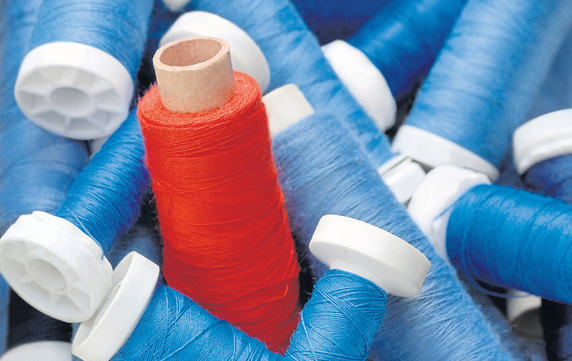 Possibly, like you, I left my single life in my early twenties when I married a pastor and became busy with ministry and having a family. I did not think about nor understand the singleness issue for people in our congregation, as it was never raised for my attention.
Unwilling divorce
In God's sovereign providence, when my life took a dramatic turn to receive the gift of a hard grace: an unwilling divorce and becoming a single parent of five children under nine years old, then the singleness issue started to become real to me. My circumstances changed from being in the centre of church life, being admired, accepted, and understood, to being scorned, rejected and marginalised, by those very same people. I felt like a divorced single parent 'leper', which was truly shocking and grievous to me. In the very time of my need, the 'fat sheep' in the church pushed out the sheep who served them that had become 'weak' (Ezekiel 34). Even more shockingly, I found this to be true in many churches that I tried to become part of across continents.
God wastes nothing of our experiences and suffering, it is always multi-layered, and so over time I came to understand the singleness and church issue better as I started to serve singles. I also searched my own heart with these questions:
• Why was I more acceptable as a married pastor's wife in the church?
• Why was my service to God acceptable in the church as a married person but not in my divorced single parent state?
• Why did most church people pass me by as a 'leper' and look down on me when my circumstances changed?
• Why is singleness less acceptable in churches, even though Jesus was single?
Identity in Christ
As I started to realise the answers to these questions, I have had to repent of how I was as a married person in the church and in church leadership. Although I served God from a heart fully committed to him, in my ignorance and spiritual immaturity at the time I classically had thinking errors, therefore practical living errors. These were not conscious decisions, but rather part of general church cultural thinking.
The main thinking and practical errors are related to our identity in Christ alone. Although we say that we are saved by grace alone, we start to add our validating performance record to God's gift of salvation. We wrongly think that we have been 'good' Christians and that we are doing the right things i.e. getting married, being a good spouse, a good parent, a good member or leader of the church. We start to have pride in our 'goodness' and have prejudice towards other people that don't have the 'good Christian life' that we do. So we think that we are blessed because of our status and what we do. Practically, this works out as our looking down on, scorning and marginalis-ing other Christians whose lives don't look as 'good' in our eyes as we expect. This affects all singles: never married, widowed and divorced.
To readdress this, we need to start by humbling our hearts before God and praying how we can relate equally, with our differences, to all brethren in the church; without pride or prejudice. All singles are different, and so it is best to have an honest, open dialogue about our hopes, fears, and calling to serve Christ together. For singles that are struggling and suffering with their desires to be married or in some other circumstances, give them the support that they request or suggest some Christian counselling.
Further practical advice can be found at http://www.singlechristians.co.uk/info/church_leader
Jacqui Wright is a single Christian, an independent speech and language therapist and chair of Bedford Christian Singles friendship and fellowship group.