Launching Equipped317
Stephen Lloyd tells us what prompted him to start a new conference
Stephen Lloyd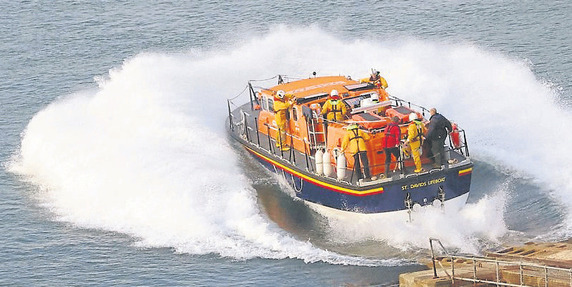 'Why not organise a Bible conference?'
So a friend suggested to me early last year. 'What a stupid idea', was my initial (unspoken) response. I had been sharing with him the difficulties of pastoring a small church in Gravesend, Kent that had been planted just over 20 years earlier.
We face great challenges in a largely working-class, very ethnically mixed, town yet also enjoy many opportunities for sharing the gospel in the community around us. There are numerous needs within the church too that limit extra ministry and leave us feeling stretched. In short, we needed help, so the thought of organising a big event seemed completely unrealistic.
Big project
However, I soon came to see wisdom in my friend's unlikely advice. There are many things a small church cannot do, but a day of Bible teaching was something we could manage with careful planning. In fact to work together on a big project would be a great encouragement to our own congregation and we also saw it as a way in which we could serve the wider church.
I had often explained that our distinctive as a church was the priority we placed on Bible teaching. A Bible conference would be a way to share that distinctive with other Christians in Gravesend and beyond. But surely there are plenty of Bible conferences already? Why another? We were conscious that many of the existing conferences and events bringing the best Bible teaching were unaffordable for many in the church. We wanted to make such teaching accessible to those on low incomes. In addition, through our association with the FIEC and the SE Gospel Partnership we were aware of the weakness of the church in North Kent in particular. If we could get Bible teaching churches together in Kent this would be a way to encourage networks to facilitate working together in training and church planting in the future.
Low cost conference
When I presented the vision of a one-day, low cost Bible conference to the church they enthusiastically supported the plan, even to the extent of committing a significant sum from our reserves to subsidise the event. God encouraged us in our plans as he supplied the remaining needs. The Association of Grace Baptist Churches (SE) – to which the church belongs – were pleased to provide further subsidy and support. DayOne Youth Ministries agreed to provide a team to lead a separate programme for primary-aged children, making the event accessible to families. The recently opened Eastgate centre, run by North Kent Community Church, supplied the venue we needed. Located on the outskirts of Gravesend in the first phase of the new Ebbsfleet development, and right by the A2, this provided an accessible venue – within an hour's drive of most of Kent and SE London and close to the new international rail station. Most importantly, Dr Dan Strange (Academic Vice-Principal, Oak Hill College) and John Stevens (National Director of the FIEC) agreed to speak for the first of what we hope will be an annual conference.
Equipping the exiles
And the name? We wanted the event to bring Bible teaching to help us think theo-logically so we can serve God as 'exiles' in a secular and increasingly hostile culture. We settled on the name 'Equipped' as capturing this ethos, and one church member reminded us of the purpose of Scripture in 2 Timothy 3:17: '...so that the servant of God may be thoroughly equipped for every good work.' That encapsulated our vision perfectly, so we added '317' to the name.
Equipped317 is on Saturday 27 June 2015. Details from www.equipped317.org or 07900 651318 Stephen Lloyd is pastor of Hope Church, Gravesend and a speaker and writer for Biblical Creation Ministries.