Syria: 200 held by IS
Four Assyrian Christians, including a six-year-old girl, who were among a group of at least 220 Christians abducted by Islamic State (IS) from their villages in northeast Syria on 24 February, were released on 3 March.
Christian Solidarity Worldwide / Barnabas Fund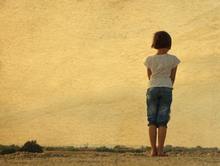 Their release follows that of 19 other Christians. According to the Syrian Observatory for Human Rights (SOHR), an IS religious court ruled on 28 February for the release of the 19 hostages in exchange for a sum of money paid for each family as tax for non-Muslims. Over 200 Christians at the time of going to press remained in captivity.
Although more than 900 families had already fled to the cities of Hassake and Qamishli, at least 220 Christians were taken hostage in an IS offensive against Kurdish fighters in the mainly Christian villages of north-eastern al-Hasakah Province on 24 February.
Fledgling Christian militias
The offensive was launched in response to military advances by Kurdish forces, who are reported to be fighting alongside fledgling Christian militia and Westerners. According to the Assyrian International News Agency (AINA), nine members of the Assyrian militia died in the fighting, while 15 others were executed by IS, including two women.
There is no accurate information on the whereabouts of those still being held captive. After allegedly being held on Mount Abdul Aziz, it is believed that they have been dispersed into IS-held territory pending unspecified investigations.
The hundreds of Christian families who have been forced to flee are in desperate need of basic necessities for survival. To help displaced Christians in Syria, contact Barnabas Fund, Christian Solidarity Worldwide or WorldShare.