Dubai: churches are flourishing
In January, Professor Bruce Ware of Southern Baptist Theological Seminary (SBTS), Louisville, completed a visit to Dubai, in the United Arab Emirates (UAE).
en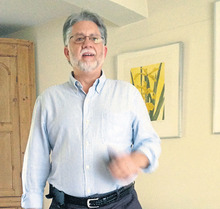 He was accompanied by his colleague, Tom Schreiner, and their time there involved teaching and preaching in two sister evangelical churches in the city. The combined attendance of these two churches for their Friday worship services is roughly 1,700, with people from approximately 50 nationalities attending.