Anglican Update Clear as mud
Recently someone discovered and posted on Facebook a list entitled A Short Guide to the Duties of Church Membership issued at the requests of the Archbishops of Canterbury and York. Here it is:
David Baker,

rector of the churches of East Dean with Friston and Jevington, East Sussex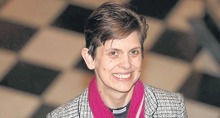 1. To follow the example of Christ in home and daily life and to bear witness to him.