Sex, love and singles
How do we rightly think about sex and love from a biblical perspective?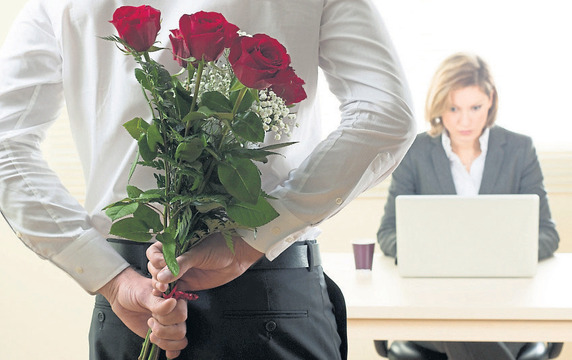 We need to start by understanding God's covenantal love for us in Christ; that is his promise of unconditional love, acceptance and forgiveness in Christ. From this unimaginable gift of grace we worship, love, trust and obey him first and foremost. He is the ultimate bridegroom and the one who satisfies all our deepest needs.
Ultimate unveiling
God has created sex and love as good gifts for us to enjoy in their rightful place in our lives. This is part of the pattern of covenantal love which is unselfish and promises commitment to the other in spite of feelings. Sex within a covenantal legally binding marriage relationship is the ultimate unveiling of oneself and selfless sacrificial giving which reflects the commitment to the other in all aspects of life. Sex in marriage is within a zone of safety and due to its committed nature, grows ever deeper. In contrast, our secular society operates on a consumerist model of sex and love. This is about marketing oneself and living selfishly for one's own pleasure and lusts. It is about taking, using, and exploiting the other person for as long as that person meets the need. The person can be discarded if someone better comes along.
Idols and addictions
As Pastor Tim Keller says, sex and romantic love can both become idols and addictive. Pornography is consumerist, selfish and addictive, harmful to having normal healthy relationships and a hindrance to marriage. On the other hand, some idolise romantic love; having the perfect love, spouse and family. They may give themselves sexually in order to have or keep someone, even if that someone exploits them. The expectation on another person to be perfect can be crushing, or some are so afraid not to find the perfect person that they hide from love. When we distort sex and love from the good gifts that God intended them to be, they can become destructive in our lives.
One true love
As singles we need to come back to the Lord Jesus Christ as our one true love, and look to his covenantal committed love to help us in our counter-cultural understanding and in living out our beliefs. Here are some practical suggestions:
• Don't live in denial as we are all sexual beings; it's the way we are designed. We are fearfully and wonderfully made. Being aware of sexual feelings is not a sin although one has to guard against lust.
• Put boundaries in place for yourself and discuss them with the other person if you are in a dating relationship.
• Don't go looking for temptation. If you know particular places, images, magazines or websites are a challenge for you, choose to avoid them. Set up controls or alerts on your computer.
• Become accountable. Find a same gender friend who can support you in prayer and ask how you are doing.
• Distract yourself if your thoughts are becoming lustful, and find something else to do instead.
• If you think you've fallen short of God's standards, confess, repent and live in the reality that you are forgiven and a new creation. We are all work in progress. He knows our frame; your shortcomings won't be a surprise to God. Sanctification is not instant.
Here are some helpful books and media to listen to: Timothy Keller, Counterfeit Gods: When the Empty Promises of Love, Money and Power Let You Down. Timothy Keller, The Struggle for Love www.youtube.com/watch?v=S5tUyGSJL7o Henry Cloud & John Townsend, Boundaries in Dating: How Healthy Choices Grow Healthy Relationships. R. Gardner & A. Adefope, The Dating Dilemma.
Jacqui Wright is a single Christian, an independent speech and language therapist and chair of Bedford Christian Singles friendship and fellowship group.