Central Asia: hiding in plain sight
In a country where Christians often must meet secretly to avoid arrest, a group of women have taken the opposite approach: hiding in plain sight.
Open Doors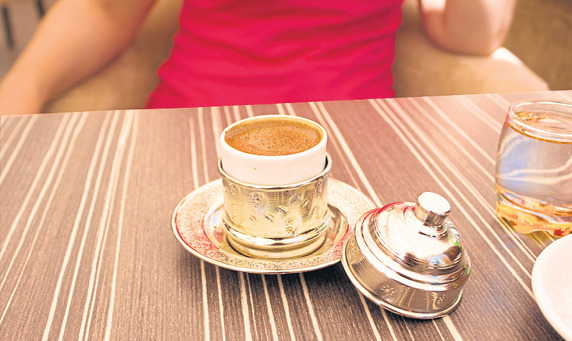 They meet to pray and encourage each other in a coffee shop, in one of the largest cities in Central Asia.
'It is better for us to gather in a public place such as a coffee shop than to secretly meet in an apartment', said the wife of a secret church pastor.
No right of assembly
Throughout Central Asia, Christians are hemmed in by laws restricting the right of assembly. They can hold services only in buildings of registered churches and obtaining a building permit can be extremely difficult. Meeting in secret can result in police raids, fines and prosecution.
'Neighbours of the place where we gather for a Sunday service may know who we are and they could call the police any minute, so we have decided to gather for a Bible study in public places. A coffee shop is ideal. We just need to follow a couple of small rules for our safety', said the pastor's wife.
Secret church
Open Doors did not reveal the women's names or the city in which they live, to prevent them from being discovered.
In order to be discreet, the women of this secret church said that while praying together they keep their eyes open and Bibles in their bags at all times. After the women pray for each other's needs, their meeting comes to an end.
Government restrictions on churches are common throughout the nations comprising Central Asia.
Azerbaijan
Forum 18, a Norwegian religious-freedom watchdog agency, says religious communities in Azerbaijan have repeatedly complained about the standard procedure of registration. The Muslim-majority nation requires state permission for people of all faiths to meet together for religious purposes.
The culture ministry decided in October that only registered religious communities can rent its building for spiritual use. The property, originally built as a Lutheran Church before being seized by the government, is primarily used as a concert hall.
Two churches rent the building for separate slots on Sundays. Until October, the Protestant Greater Grace Church also rented the building, but has since been forbidden because it lacks state registration. It had gained legal status with the justice ministry in the 1990s but has had troubles with the government since 2011.
Uzbekistan
Across the Caspian Sea in Uzbekistan all exercise of freedom of religion or belief without state permission is forbidden. According to Open Doors, not one Christian church has been registered in the last ten years.
In November, Protestants and a non-Christian property owner, who rented her apartment to Christians, were fined between ten and 55 times Uzbekistan's minimum monthly salary. In addition to the fines, books and other religious material were ordered to be confiscated and then either destroyed or given to the Russian Orthodox Church. Religious literature, of all faiths, that has been seized from individuals is frequently ordered to be destroyed by Uzbekistan's courts.
Kyrgyzstan
In neighbouring Kyrgyzstan, leaders of all faiths are calling for religious freedoms to be radically changed ahead of the United Nations Human Rights Council January 2015 Universal Periodic Review. Despite promises to the contrary, the state continues to limit religious freedom and other human rights in both law and practice.
Open Doors reports that Kyrgyzstan has provided more religious freedom than any other country in Central Asia and that there is a vibrant church of about 300,000 Christians, the majority being Russian Orthodox.
The mistreatment of Christians across Central Asia stems from totalitarian paranoia and from Islamic extremism, resulting in persecution from both government authorities and radical Islamists. Muslims who convert to Christianity are especially pressured by family, friends and community.
For most Christians, secrecy is the usual response. Even when hiding in plain sight.
'We are happy and pleased that together we can study and learn from [Jesus's] Word and are confirmed in his mercy and love', said the pastor's wife at the coffee shop. 'Oh, and the coffee and cake is good, too!'