It didn't do much for me
The title is a bit misleading. The author cites Hume's definition of a miracle as a transgression of a law of nature by God or some invisible agent. He prefers to speak of something outside space and time entering space and time.
Julian Hardyman,

senior pastor, Eden Baptist Church, Cambridge.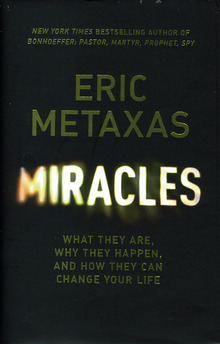 MIRACLES
What they are, why they happen and how
they can change your life.
By Eric Metaxas.
Hodder and Stoughton. 340 pages. £16.99.
ISBN 978 1 473 604 766