The noble army
This is a call to action!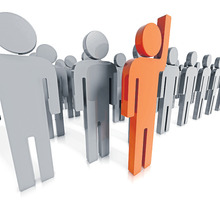 I am writing this just before I make my annual pilgrimage to High Leigh to meet with fellow full- and part-time youth ministers. When I started youth ministry in 1985, there were very few full-time workers around. It is a real joy to meet with those who have committed their lives to such service in the church. There are still many pressures on people who fulfil this ministry but, without question, it has been a blessing to the church.
Support for volunteers?
However, for every one full-time youth worker, there are at least ten people who are not employed by the church who turn up faithfully week by week. I wonder if our so-called 'volunteers' get all the help they need or deserve. More often than not, the youth ministry is run by volunteers – not every church can afford a paid worker. As I have visited churches around the UK I have been impressed by the ministry of volunteers, but concerned by their lack of support. One sees churches who don't have any support mechanisms for their volunteers so that many just keep going on their own.
I wonder what can be done to improve the situation. Some local conferences exist but do not cover the whole country. Some local networks exist and I have seen some diocesan gatherings which are helpful. But events like High Leigh only happen once a year and I wonder if the six hours spent there is enough. Now that we have the ability to disseminate material so easily, perhaps we need to use it. It would be good to see examples of good and effective practice published for others to benefit from. I have often found people struggle to put together Bible teaching programmes, when many of these have already been done by groups and could be shared to provide creative ideas for others.
Pooling ideas and resources
I have always been grateful both to hear and to read about how others do the job. How do people organise themselves? How do people meet to pray? What kind of meetings have people found to work best in their area? There are countless ways in which leaders operate and the most effective methods could be shared. How do we deal with children who have suffered bereavement or family break-up? I have seen some good examples of all-age worship which have given me fresh ideas about how to help them. One undervalued activity is small groups. There are many different approaches to running these and each can be effective in its own place – but are we all aware of that rich variety.
Who will run with this?
As with any good idea (if indeed this is one) getting started is often the hardest part. If someone could set up a website (something my dinosaur brain could not accomplish) then I would happily put as much of my own material on to it as is useful. I have assembled quite a bit of stuff over the years which I have used on Root 66 training courses and I know of others who have material stored away. In my own church we have a vast schools programme and other areas are doing similar things. How amazing it would be if the planning and delivery of these programmes could be made available to a wider audience. I would be grateful to receive (via en) emails of support, further suggestions or constructive criticism. I remain convinced that we could resource our huge volunteer workforce in a more effective way.
Dave Fenton is the training director of Root 66, which runs training courses for youth ministries across the UK.