Running a school today?
Headmaster Alun Ebenezer reflects on what Christianity ought to bring to education
Alun Ebenezer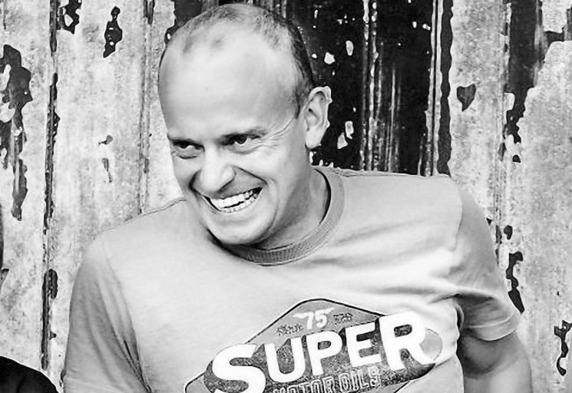 Not a week goes by, it seems, without a faith school, or the subject of education and faith, hitting the headlines.
The Trojan Horse situation in Birmingham has put the topic firmly in the spotlight. The government and the Department for Education (DfE) are understandably worried about impressionable young people being indoctrinated and radicalised. Furthermore, as with schools, nurseries found to be teaching creationism as scientific fact will be barred from receiving education funding.
On top of this, in his annual report, the Chief Inspector of Schools, Sir Michael Wilshaw, said that almost a third of England's secondary schools are not good enough. He went on to say that improvement at secondary level is stalling and in some cases sliding backwards, with weak leadership and a culture which tolerates low level disruption to blame. This is compounded by recent league tables that suggest 117,000 children are at inadequate schools and evidence which shows that British young people appear to be falling behind their contemporaries in other countries.
No time to retreat
At such a time as this many Christians do not want to send their children to state schools because they are worried that what they will be taught flies in the face of biblical Christianity and frightened of the ungodly influences that will surround their children.
But far from being a time to retreat and be downcast, what an opportunity a time like this presents! I cannot think of a better and more important time to be involved in education. The main responsibility for educating children is within the family and by parents. They are the ones God holds responsible. On 26 occasions the book of Proverbs calls fathers to instruct their children and on 13 occasions it calls mothers to do the same task. However, family life seems to have broken down in Britain today and schools and other agencies are required to play the role the family once did. While we can argue all day that this should not be the case, as long as the situation is as it is, surely we should see this as an opportunity to make a difference?
At The Fulham Boys School (FBS), where I am headmaster, we have grasped the nettle. The school is built upon Christian principles, geared towards boys and nurtures enterprise – personal, business and social.
But what exactly do we mean by a school built upon Christian principles and how can it succeed at such a time as this?
Outstanding
The first thing I would say is that if we have gone out in the name 'Christian' we have a responsibility to be outstanding. At FBS we have pledged to be one of the best schools in the country – state or private. The school has an academic curriculum that will prepare our boys for Russell Group and Oxbridge Universities and is brought alive by innovative teaching making use of the latest sources of materials and learning technologies. It has the highest standards of behaviour, uniform, attendance and punctuality. We believe boys respond best to firm discipline and clear boundaries and that the most important type of discipline is self-discipline; that even when teachers and other adults are not present, our boys know how to behave appropriately. Competitive sport is central to school life. Our core sports are rugby, football, cricket and rowing.
To be outstanding we have to have outstanding teachers. We have appointed seven of the very best (including some award winning) teachers and along with these seven, we appointed three teachers new to the profession who are bright, creative, energetic, engaging and have the potential to be quite brilliant.
As with our governing body, not all our teachers are Christians (about a third). As a Christian headmaster, my responsibility was to appoint the best teachers; even so all staff are committed to supporting the ethos.
Encouragingly, the early signs suggest we will be recognised as outstanding when Ofsted visit at the start of 2016. The DfE said our School Development Plan was the 'most refreshing and reflective school development plan they have seen'. Our Education Brief they said was, 'the best we've come across – detailed, apposite and comprehensive'. They have asked our permission to use our policies in other schools as examples of good practice. They visited us in December and while there are many things to do and a lot of hard work ahead, everything, they said, is in place for us to be truly outstanding.
All welcome
Not all the boys or parents at FBS are Christians. We welcome boys and families from all faiths and no faith. We also welcome boys from all backgrounds – some who could easily afford to go private rubbing shoulders with boys from quite tough inner London estates. All boys and their families are welcome, loved and respected, but all know and understand the principles the school is built upon and what they are coming to.
Think and question
It is the role of education and the core purpose of schools to make students think and question. The current bias against creation flies in the face of this. No student or teacher should feel inferior for holding the view that God created the heavens and the earth. I firmly believe there is absolutely no place in schools for brainwashing or extremist views to be forced upon young people. Schools should not be 'Trojan Horse'-like in any way shape or form. Instead they should be open to intense scrutiny, be transparent with nothing to hide or be ashamed of. At The Fulham Boys School, Ofsted and the Department for Education are always welcome and can speak to whoever they would like to, look at whatever they need to and do it all whenever they want to. We are confident under this spotlight. They will find boys in Religious Education, Science and every subject encouraged to challenge, consider, evaluate, think and question everything. I don't want FBS boys to just accept things because everyone else does. Including evolution. I want FBS boys to be risk takers, discoverers, courageous, unafraid of making mistakes or going against the crowd, showing the ability to back up their views with reasoned arguments, kindness and respect.
Christian principles
There are posters all around the school highlighting the Christian principles the school is built upon – justice, fairness, kindness, unselfishness, love, forgiveness, putting others before oneself, self-control and so on. These principles are re-enforced in lessons, tutor time and assemblies and modelled by staff and boys. It is these principles that underpin our commitment to social enterprise. Among other ventures, our boys go to nursing homes, push wheelchairs, look after the environment and go into primary schools to help younger pupils read. We want to have a positive impact on the community we serve.
The Lord Jesus Christ
As well as putting together a Christian ethos programme, the PHSCE scheme of work which includes the Christian perspective and the RE syllabus, our chaplain leads two assemblies every week. In these assemblies he clearly proclaims the message of the Bible and presents the boys with the claims of the Lord Jesus Christ. He will also meet with every boy at least once during the year. He leads a meeting for staff once a week for those wanting to attend and speaks at end of term assemblies for parents and the wider community.
Many boys may well reject the Lord Jesus Christ and show no interest in him but it is important that every boy is at least introduced to him during his time at FBS. Education is important but what does it profit these boys if they gain all A* at GCSEs and A levels, gain entry to Russell Group and Oxbridge universities but lose their eternal souls? In fact what would it profit these boys if they even gained the whole world but lost their never dying soul?
'For such a time as this'
Education in Britain at the moment is in the melting pot, as in fact is society as a whole, and we have been put in this situation for such a time as this. Christians, instead of bemoaning the state of things, should see this as an opportunity to advance the kingdom. Nelson Mandela once said education is the most powerful weapon to change the world. While I cannot agree that it is the most powerful weapon, I do think, in the right hands, it is an influential one. Surely we should look to set up more schools founded on Christian principles, open to all, committed to excellence and capable of standing up to the most intense scrutiny. Under God, who knows what may be achieved.