Remembering the year ahead
Joy Horn highlights some significant anniversaries from Christian history coming up in 2015
Joy Horn,

Cranleigh Baptist Church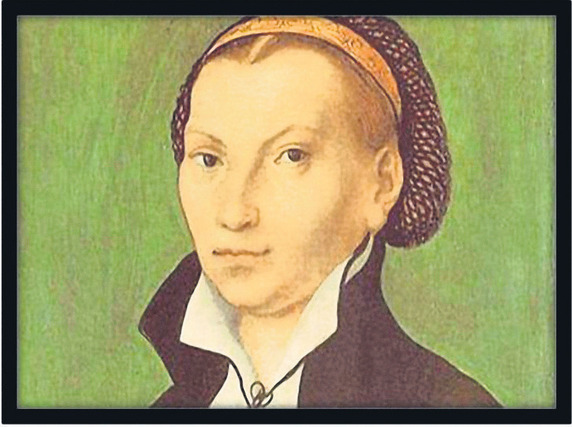 EVENTS
Justin Martyr was put to death in Rome in 165. From a pagan background, he became a Christian aged about 30, and taught in Ephesus and Rome. He wrote two 'Apologies' or defences of Christianity against misrepresentation.
The Basel Mission (now called Mission 21) was founded in 1815, and trained German, Dutch and British missionaries who went to the Caucasus (1821), the Gold Coast, now Ghana (1828), and throughout the world. A major feature of their work was creating employment, such as printing, tile-making and weaving.
William Booth began working in the East End of London in 1865, leading to the foundation of the Salvation Army in 1878.
The Second Vatican Council closed in 1965. This council, which had held four sessions since 1962, allowed some use of vernacular languages (rather than Latin) in services, and referred to non-Roman Catholics as 'separated brethren' rather than 'heretics', but reiterated traditional Catholic teaching.
NOTABLE BOOKS
Isaac Watts's Divine Songs attempted in Easy Language, for the sake of Children, was published in 1715. It became a best-seller, remaining popular well into the 19th century, when it was parodied in Alice in Wonderland.
Hudson Taylor's pamphlet, China: its Spiritual Need and Claims was published in 1865. Consequently many candidates applied to the China Inland Mission.
The 12th and final small volume of The Fundamentals was published in the United States in 1915. The series aimed to reassert and defend traditional Christian truths, and three million copies were sent out free, one to every theological student and Christian worker. The series led to the term 'fundamentalist' being coined in the 1920s.
The Anglican Hymn Book was published in 1965. It was faithful to the Bible (making judicious alterations to some hymns), and although its content was heavily 19th century, it introduced some 40 new tunes and 20 new texts, including Timothy Dudley-Smith's Tell out, my soul, the greatness of the Lord.
JANUARY
4 T.S. Eliot died, aged 77, in 1965. A poet and dramatist, his Christian convictions, of an Anglo-Catholic persuasion, are evident in The Waste Land (1922), Murder in the Cathedral (1935) and The Four Quartets (1944).
13 Mary Slessor died at Calabar, Nigeria, in 1915, aged 67. A tough and brave woman from the Dundee slums, she worked with considerable success among the Ibo people, and fought against twin-killing and witchcraft.
16 Henry Thornton died at the house of his cousin, William Wilberforce, in 1815, aged 55. An MP and governor of the Bank of England, he was enormously generous, and his home at Battersea Rise was the centre of the 'Clapham Sect'. He was involved in the campaign to abolish slavery, in the foundation of the Sierra Leone colony, in missions abroad and, together with Hannah More, in writing simple evangelistic tracts.
25 David Bentley-Taylor, an outstanding missionary leader, was born in 1915. Converted on his fourth day at Oxford, and subsequently president of the Christian Union there, he went to China in 1938 as a member of the China Inland Fellowship, and served there and in Indonesia. He was a founder of the International Fellowship of Evangelical Students in 1947, with the aim of seeing a Christian Union in every university in the world.
FEBRUARY
12 Frances ('Fanny') van Alstyne, hymn-writer, died, aged 93, in 1915. Blinded at six weeks, she wrote thousands of gospel songs. Most of these have fallen into disuse, but her hymn To God be the glory is still popular.
28 Wilfrid Grenfell, medical missionary to Newfoundland and Labrador, was born in 1865 on the Wirral. Initially sent out by the Royal National Mission to Deep Sea Fishermen, he extended his work to include the native peoples, and was knighted for it in 1927.
APRIL
1 William Chalmers Burns, pioneer Scottish evangelist and missionary, was born in 1815. After being involved in revival at Kilsyth and Dundee in 1839, he went to China in 1847. There he laid the foundations of Presbyterian work, and was an inspiration to the young Hudson Taylor.
MAY
7 Andrew Fuller, first secretary of the Baptist Missionary Society, died in 1815, aged 61. A converted wrestler, who became minister at Soham and Kettering, he contended with the hyper-Calvinism which had had a deadening effect on Baptist churches, and promoted a world-wide evangelism.
25 John R. Mott was born in New York in 1865. He became the moving spirit of the YMCA and the Student Volunteer Movement for Foreign Missions, and this led him to promote Christian ecumenism. He was co-president of the World Council of Churches in 1948.
JUNE
8 E. Margaret Clarkson, hymnwriter, was born in 1915 in Saskatchewan, Canada. A primary-school teacher, she wrote prolifically, despite suffering from arthritis and migraine. The hymnbook Praise! includes 13 of her hymns.
25 Hudson Taylor prayed in 1865 'in great spiritual agony' on Brighton beach for '24 willing, skilful labourers' – two for each of the unreached provinces of China. The first missionaries of the China Inland Mission sailed the next year, and by 1895 they numbered 641.
JULY
6 John Hus, Czech reformer and national hero, was burned at the Council of Constance in 1415, after a farcical trial and despite a safe-conduct promised by the Emperor. The leading Czech academic at the University of Prague, Hus agreed with the teaching of John Wycliffe, and was a forerunner of Martin Luther.
AUGUST
1 Nahum Tate was buried in Southwark in 1715, aged 63, having died in a London refuge for debtors. A playwright and Poet Laureate, he wrote While shepherds watched their flocks by night and Through all the chang- ing scenes of life.
28 Ernest F. Kevan, founding principal of London Bible College (now London School of Theology), died in south London in 1965, aged 62. A scholar with a pastor's heart, he was an important figure in the resurgence of thinking Christianity in the post-war years, and enthused a generation of students.
SEPTEMBER
4 Albert Schweitzer died at Lambaréné, aged 90, in 1965. With doctorates in theology, music and medicine, he devoted his life to a hospital in Congo. Regarded by many as a modern St Francis, he nevertheless held some heretical views, as seen in The Quest of the Historical Jesus (1906).
13 William Farel, one of the great preachers of the Reformation and pastor of Neuchâtel, Switzerland, died in 1565. He evangelised Geneva, and when that city accepted the Reformation in 1535, he persuaded John Calvin to settle there.
OCTOBER
The Five-Mile Act, banning non-conformist ministers from coming within five miles of any place where they had previously ministered, was passed by parliament (meeting at Oxford because of the Great Plague in London) in 1665. This aimed at depriving the Puritans ejected from their livings in 1662 from getting any support from their former parishioners, and caused much suffering.
8 Katharine von Bora took vows as a nun at Nimbschen, Saxony, in 1515, aged 16. In 1523 she and 11 other nuns memorably escaped from the nunnery in a covered wagon among fish barrels, and fled to Wittenberg. She married Martin Luther two years later, and together they set a pattern for Protestant domestic life.
NOVEMBER
12 Richard Baxter was born in 1615. He is remembered for a notable ministry of 19 years in Kidderminster, which he described in his book The Reformed Pastor. He declared that he preached 'as never sure to preach again, and as a dying man to dying men'.
21 Columbanus, an Irish scholar-monk and missionary from Bangor, Northern Ireland, in the Celtic Christian tradition, died in 615, at Bobbio Abbey, Italy, one of the monasteries he had founded.
DECEMBER
6 Slavery was abolished throughout the USA in 1865, when the 13th Amendment to the Constitution was ratified. All slaves became officially free from that date, though it took decades for this to become a reality.
25 Evangeline Booth, the seventh child of William and Catherine Booth, was born in 1865 in South Hackney. She led the Salvation Army in the USA for 30 years and in 1934 became general of the world-wide movement. She was noted for her physical courage in dangerous situations and for her skill at trouble-shooting.