China: lasting effects of torture
Gao Zhisheng, released from prison on August 7, has been left unable to speak coherently after his imprisonment on charges of subversion.
Morning Star News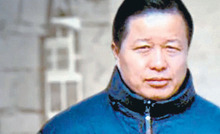 Once released, his family – now living in the USA – had telephone conversations with him. But after some phone calls in which he said very little, his wife wasn't sure whether he was still in too much pain to talk or had forgotten how.