Belgium: euthanasia bribe
The son of a lady who was euthanised, after making a donation to a pro-euthanasia group, because she had depression is challenging the country's euthanasia laws in the European Court of Human Rights (ECHR), it was reported in mid-September.
The Christian Institute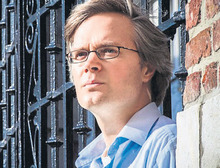 In 2012, Tom Mortier's mother was killed by a lethal injection after three doctors who had no previous contact with her approved her euthanasia request. Mortier was only informed of the decision via a telephone call a day after his mother's death. His challenge is with the help of religious liberty organisation Alliance Defending Freedom (ADF).