Slow grace?
I met Neil seven years ago.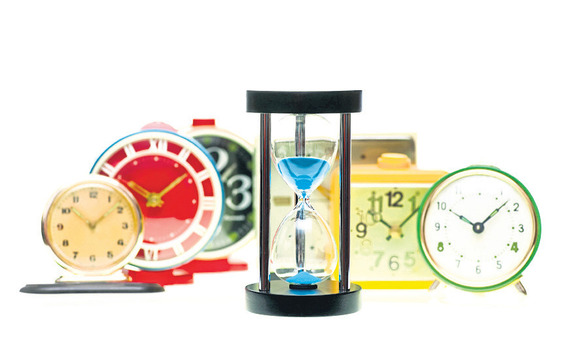 He came to our church, smiley, friendly, and obviously nervous. He knew that he was coming into a network of friendships, and we could see that he felt daunted about it. We knew that we needed to give Neil a lot of space to get comfortable amongst us, and that included all the hospitality and friendship that he wanted.
Given to us
Neil was approaching middle-age, single, and a bit of a mystery. We knew that he was very grateful for his church upbringing in another part of the country, and his commitment to his elderly mum often took him back there. We didn't know who his friends were, and very little about his work. But that's fine. The Lord had given him to us as someone we were charged to serve, with gospel words and gospel love.
So he came, he saw, he listened, he searched, he asked questions, and he became a firm friend. He was sensitive, generous, kind, and very appreciative for the church which was becoming a real home for him, as the months went on. He was pretty regular on Sundays, he read the Bible with me one-to-one, and did a Christianity Explored course in my home (I think he actually came to two)! All the while he was serious in really trying to understand what it meant to be a Christian, and so grateful for the time any of us took with him to answer his questions and give what help we could. Neil often said to me: 'I don't think I'm quite there, yet'. He wanted to help people at church, and gave of himself in doing that. And the years ticked over.
After I moved on...
I left the church to work elsewhere. Neil stayed. People didn't give up on him. They loved him, prayed on for a work of salvation in his life, and were given the grace of patience to keep on loving this dear man.
I got a message the other day from my friends at the church. That Neil was being baptised. Now, these are good Reformed Christians – no one is pushed into their baptistry in any haste! They were sure that Neil really had been born again, and they were considering his application to become a member of the church. Then I was able to speak to Neil. He thanked me for the years I had put into looking after him, the coffee and conversation, the meals and lifts. 'I've come home', he told me, his voice full of joy and emotion: 'I've come home to Jesus'.
Seven years of a church at work, patiently gospelling, with seven years of Sunday sermons and gospel conversations. Seven years of Neil seeking, listening, questioning. And seven years of God at work, through his Word, by his Spirit, in response to prayer. To us it was achingly slow and often very perplexing. What was God doing? Was God doing anything? Now our answers have arrived, and they are powerful and beautiful. Neil is new in Christ, and we can see that it's all been the Lord's doing and marvellous in our eyes.
Don't give up
I hope and expect that you have unsaved people in your church. I want you to be encouraged by Neil's story. Don't give up! Don't lose your patience, and don't feel that telling them the gospel for the 549th time is wasted effort. Your friend may be on a 70year journey, not a seven one. (By the way, I've been present at the deathbed of a man who professed faith in Christ the week before, a little over 50 years after his wife.) That's OK, if the Lord is in it, and you're committed to it, too. We are not called to convert people – we can't; we are called to be loyal and consistent in loving, evangelising and praying for those the Lord have given us. 'In due season we will reap a harvest if we do not give up (Galatians 6.9). Just ask Neil.