How are things in Scotland now?
William Mackenzie assesses the public mood in the aftermath of the vote rejecting Scottish independence
William Mackenzie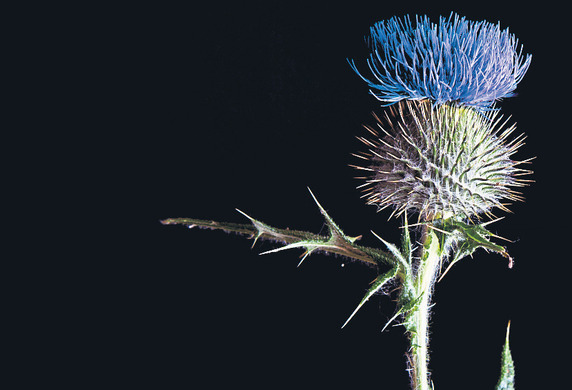 Early September brought a high-pressure weather system over much of the UK, particularly over Scotland.
This resulted in an extensive layer of fog affecting the airports and the farmer trying to harvest his crops. Through the first three weeks of September this fog hardly shifted at all. It seemed that the weather was reflecting the political situation in the run-up to the Scottish Referendum on the 18th of September.
Amongst friends and family throughout Scotland and across the world there was a great deal of uncertainty, with many anxiously looked into the future, not knowing what was going to happen. Now the result is known, there are many who are even more anxious and some who are deeply upset. Social media was flooded with posts and tweets from ardent supporters of both the 'Yes' and 'No' camps.
Promises to keep?
While it was good to see passionate engagement in politics, it was sad to see divisions running deep. There were few clear, plain answers given. There were always responses but the answers were missing. Promises were made which many would consider beyond the ability of those making them to deliver. Aspirations were held out to us in all the meetings and in the media and virtually all of these, on both sides of the debate, were about a better life, a just and fairer society, care for the elderly, better pensions, more money in the pocket. The pound (or mammon) prevailed. Families, communities and churches were divided.
A BBC engineer asked a journalist, Alan Cochrane, 'What are these people doing? Are they singing God Save the Queen or is it Flower of Scotland ?'. These people, who had gathered outside the Scottish Parliament, were a group of Christians singing hymns and praying for the future of Scotland.
Jim Murphy, the Labour politician, very active in the 'Better Together' campaign, was harassed at a public meeting on the night before polling and told by his harasser: 'I'm going to kill you when this is over'.
Nick Robinson of the BBC was booed at the eve of poll rally because he had subjected Alex Salmond, Scotland's First Minister, to hard questioning. Tom Bradby of ITN said that the bullying and intimidation he had seen was worse than anything he had ever seen in Ulster. Andy Murray the tennis player's decision to support independence resulted in him receiving social media abuse which said that 'he was a miserable, anti-British hypocritical little git.' This abuse also expressed the wish that Andy Murray had been killed during the Dunblane school massacre. This was an intense debate, but one which left many of us concerned about the increasing lack of decent respect.
'Lord, what is happening?' As I reflected on what was driving the political agenda, I was reminded of something that Francis Schaeffer alluded to in his book, How Should We Then Live? He said something to the effect that when there is no moral absolute, people will only pursue their own personal affluence and peace. The result of this will be scarcity of resources, disparity between rich and poor, ecological disaster, financial chaos and terrorism. Is our culture there already?
Can God settle us down?
Our daughter Catherine wrote the following: 'I was at three meetings on the 17th of September and each of these had a clear focus of prayer for the country of Scotland. I am certain I was hearing prayers from 'Yes', 'No' and 'Undecided' believers but the prayers all had urgency that God's will would be done. God's Word was read and it fed our prayers in a way that was rich and life-giving'.
How wonderful that whatever we need to be told as believers is in God's Word. There he reminds us about how insignificant the nations are – 'The small dust of the balance, a drop in a bucket' (Isaiah 40.15). He also tells us that whatever is going on in our world is for his glory and for the good of his church. 'The Lord reigns. Let the earth be glad' (Psalm 96.10,11).
One passage from Jeremiah settled me during this chaotic time in Scotland's history – perhaps I should say the history of the UK because even the Westminster Parliament cancelled Prime Minister's Question Time because of the turmoil in Scotland. I was beginning to feel more than perhaps ever before that I was in a strange land, perhaps even an exile. This was accentuated, I believe, by turmoil in the national church in Scotland and the death of my older brother, Roderick. Then the Word of God spoke helpfully from Jeremiah. These words were written to a people in exile: 'Build houses and settle down. Seek the peace and prosperity of the city to which I have called you. Pray the Lord for it because if it prospers, you too will prosper' (Jeremiah 29.7).
What is the big choice?
Scotland did indeed make a choice but all of us are making a choice every day. The best answer to the biggest question is 'Yes'. It was Martin Luther who said that saying yes to Jesus was faith. How we need to come to make the choice that Joshua made: 'As for me and my house, we will serve the Lord' (Joshua 24.15). For the Scottish Referendum choice we were told on several occasions by both Alastair Darling, the leader of the 'Better Together' campaign, and Alex Salmond, the leader of the 'Yes' campaign, that 'this was a once in a lifetime choice. It was for generations to come'. However, the big choice that has to be made during this lifetime is for eternity.
So what?
The vote is over. The result is clear, but let's make sure that one thing continues – that we don't just have one day of prayer for Scotland, but that we pray without ceasing for the land that used to be known as 'the Land of the Book'. Would that we recapture the passion of John Knox whose prayer was 'Give me Scotland or I die'. Only our God can bring temporal and eternal prosperity.
Pray for my country Scotland and your country, wherever you are, so that it will flourish. It's not all about the economy. That is stupid! Pray that the gospel will flourish. We are told that the average age of those attending the established church within the UK is 67. We are told that the majority of self-identifying under-40-year-old evangelicals live in London. We are told that for every four evangelicals in the UK who die, there is only one new convert. We need churches revived. We need the lion out of the cage, the Word of God to be let loose and the Word of God to be enjoyed. We need God to visit in the day of his power.
The cross
Thankfully we were so beautifully reminded of this through a Facebook entry by a 16year-old girl who had just cast her first vote. She posted 'As I placed a cross in my chosen box, I couldn't help but think of a man, the Light of the World, who stepped down into darkness, who was nailed to a cross for you and me – that is the greatest sacrifice for freedom in the history of mankind'.
But if you're still disappointed, 'cease from man' and remember that all believers are united and are one in Christ and that our God is the one whose will is done and who knows the end from the beginning.