Egypt: woman sentenced
A Coptic woman has lost her appeal of what human rights activists call a false conviction for blaspheming Islam and was sentenced, on June 15, to six months in an Egyptian prison.
Morning Star News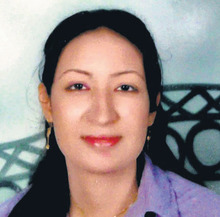 The appellate court ruling shocked the Christian woman, 25-year-old Demyana Abd al-Nour, her family and human rights advocates. As Al-Nour fled the country last year, the ruling practically guarantees that she will spend the rest of her life in exile from Egypt.