Cuba: state conspiracy
Cuban government agents, including state security and Cuban Communist Party offi-cials, destroyed the home of Pastor Esmir Torreblanca in the eastern city of Santiago de Cuba on July 2.
Christian Solidarity Worldwide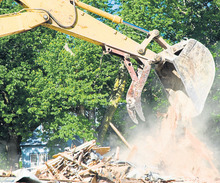 The unannounced demolition began at 6 am while the pastor, who is a leader in the church, his wife and their young children, aged two and seven, were sleeping inside. They are now homeless.