Iran: church planter
An interesting turn of events during a salon appointment, reported in May, led to the growth of more than just hair.
Elam Ministries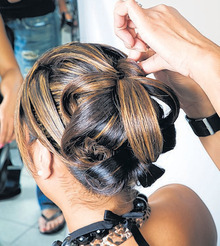 Mojdeh and Sepideh were very close friends throughout high school. But when both girls left school and got married 15 years ago, with no internet and no mobile phones available, they sadly lost contact. Mojdeh always wished they had managed to stay in touch.