Uganda: convert poison attempt fails
A former sheikh who converted to Christianity in Uganda has again suffered for his faith. In the latest attack, his Muslim relatives apparently tried to kill him with poison in late April.
Morning Star News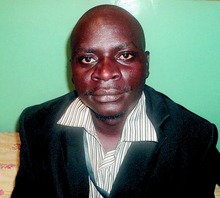 Since Hassan Muwanguzi became a Christian in 2003, he has lost his wife and his job as a school teacher, been beaten by his family, been falsely accused of a criminal offence, been ordered to shut the Christian school he had opened, had his home burned down and been threatened with death.