Sochi: Christian gold
A young Christian skier has won gold at the Winter Olympics at the end of February in the first-ever men's freestyle skiing halfpipe competition.
The Christian Institute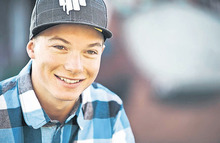 David Wise, 23, who is married to Lexi and has a two-year-old daughter, was already the world champion going into the event in Sochi. Speaking before the games the American athlete said: 'Whenever I'm out there skiing, I try to be the same person as a skier as I am in church on Sundays'.