Preparing for Christ
Any book that draws people to the larger part of the Bible is welcome. Readers of EN can be sure of the quality of this one, because its author writes the monthly column 'Unapologetic Christianity'.
Alan Millard,

retired Professor of Hebrew at the University of Liverpool, member of Myton Church, Warwick.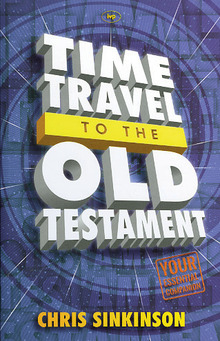 TIME TRAVEL TO THE OLD TESTAMENT
Your essential companion
By Chris Sinkinson
IVP. 208 pages. £9.99
ISBN 978 1 844 749 041