South Sudan: eye-witness
As the news hit the media about atrocities in Sudan, EN received a report on December 20 from a Christian living in Sudan.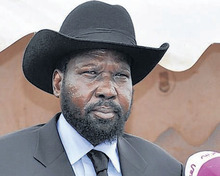 'We have experienced heavy fighting between soldiers loyal to President Salva Kiir or to his former vice president, Riak Machar, on December 15. The government called it an attempted coup but it was actually a political difference that arose over party meetings and the president's dictatorial tendency that sparked the fight. The president wants to eliminate all his political critics in hope of becoming a full dictator. Unfortunately, the fight turned quickly into tribal conflict targeting people that come from Nuer tribe in Juba.