Pakistan: acquitted and safe?
A Christian woman from Pakistan acquitted on blasphemy charges in December has moved to a safe house after death threats.
Release International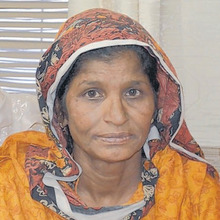 Agnus Bibi (not to be confused with Asia Bibi, who is on death row for blasphemy and unrelated), is a 56-year-old mother of five from Faisalabad and a nurse. She was accused of blasphemy after a property dispute turned sour. A property developer levelled the accusation against her after failing to intimidate her.