Eritrea: mass kidnapping
A report presented to the European Parliament on December 4 showed that around 30,000 Eritreans have been kidnapped since 2007 and taken to Sinai while ransom payments are demanded.
World Watch Monitor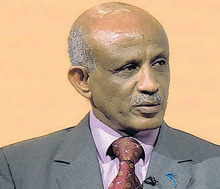 The report, conducted by an Eritrean human-rights activist and professors from a Dutch university, said that a total of around $600million (€468million) was extorted from families. Christians are among the thousands kidnapped.