China: Yulan released
Chinese human rights lawyer Ni Yulan was released from prison on October 5 after completing a two-and-a-half year sentence.
Christian Solidarity Worldwide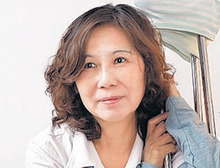 She is reported to be in ill health as a result of an illness left untreated during her imprisonment. Ni Yulan, a Christian activist and lawyer, was tried in 2011 and sentenced in 2012 to two years and eight months for fraud and creating a disturbance. The fraud conviction was later dropped and her sentence was reduced by two months. Her husband was sentenced to two years.