Even-handed in the Holy Land?
As one of his first overseas tours as Archbishop of Canterbury, Justin Welby visited the Holy Land in early July as part of his priority to visit the Bishops of the Anglican Communion.
Chris Sugden,

Anglican Mainstream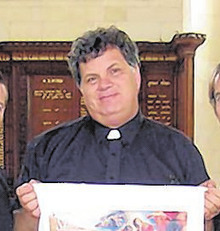 According to the rector of Christ Church Jerusalem, two things are required of any senior figure coming to the Holy Land — to be fair, be empathetic and not say anything stupid. By this measure his visit was a success, according to the Rev. David Pileggi, who met the Archbishop along with other Anglican leaders when he spoke in the Peace Garden in St. George's Cathedral.