Australia: political choice
National elections in Australia must be held by November 30 2013. All sections of Australian society, including the church, were in full swing gearing up for the election of Australia's 44th Parliament when everything was thrown into disarray by momentous political events in late June.
Peter Riddell, Vice Principal (Academic) at the Melbourne School of Theology, and a Senior Fellow of Kairos Journal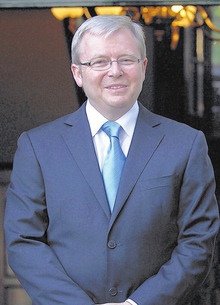 In an internal party vote, incumbent Australian Prime Minister Julia Gillard was replaced as the head of the Labor Party — and therefore as Prime Minister — by Kevin Rudd, who had been the victim of a similar process some three years before.