Five years in the courts
Christian Concern (which started life as Christian Concern For Our Nation) has been defending the rights of Christians in our country for five years now. With that in mind, June 24 saw over 300 people gather at the Emmanuel Centre, Westminster, for a service of celebration.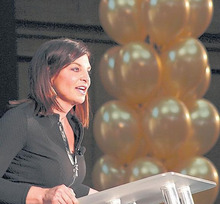 A welcome by Bishop Nazir-Ali opened the evening, followed by lively worship, after which there was a series of testimonies by key leaders of Christian Concern (CC), such as Andrea Williams and Paul Diamond. Paul's time on the stage was particularly notable as he introduced many of the cases CC had dealt with over the years. After a number of Bible readings, Abe Omooda preached.