World: Muslims desire shari'a?
An extensive survey of Muslims, conducted in 39 countries throughout the world and published on April 30, revealed a broad desire for the implementation of shari'a law.
Dr. Patrick Sookhdeo, Barnabas Fund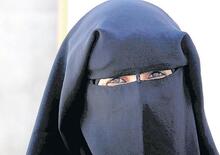 Those questioned also expressed a high level of support for the freedom of non-Muslims to practise their faith, which is granted by shari'a to Christians and Jews on condition that they submit to demeaning and discriminatory dhimmi regulations.