Same-sex marriage: it's not over yet
The Marriage (Same Sex Couples) Bill passed its first hurdle in the House of Lords on June 4 with the bill being supported by peers with 390 votes to 148; opponents have vowed that 'it's not over yet'.
Christian Institute, C4M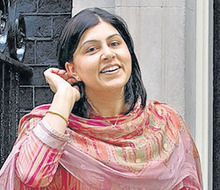 Lord Dear led the opposition to the Bill in the Lords. He said the legislation would: 'Completely alter the concept of marriage as we know it'. He believed the bill was 'ill-thought through', had no democratic legitimacy and was 'fatally flawed'. Government minister Baroness Warsi refused to back the bill saying that she had misgivings about its impact on faith groups.