Playing the percentages
Opinion polls make very interesting, if unreliable, reading.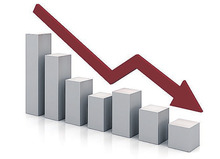 This is demonstrated in the WIN-Gallup Religion and Atheism survey. Based on responses from 51,927 participants in 57 countries during 2012 it seems to indicate a decline in religion since 2005. The global average indicates a rise of 3% in those claiming to be atheists and a decline of 9% in those describing themselves as religious. Stand-out figures include the results from Ireland, which indicate a 22% drop in those claiming to be religious since 2005, coming second to Vietnam which experienced a 23% drop. Of interest to Western evangeli-calism is the drop of 13% in those claiming to be religious in the United States, from 73% to 60%. How will that translate into America's cultural exports of films, books, sit-coms and pop music? More detailed figures from the UK 2011 census fit the pattern and indicate that 25% of our country does not consider themselves religious.