Prison chaplain's reinstatement back on hold
A Christian prison chaplain who was suspended from working in Brixton prison (en March 18) and then reinstated in September, was again suspended after his story was published in The Mail on Sunday.
Mail on Sunday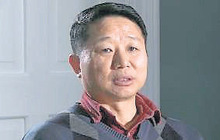 Paul Song had worked at the jail for 19 years. He was reinstated to the South London jail after a year-long investigation cleared him of both calling a prisoner a 'terrorist' and acting aggressively towards the imam head chaplain. The imam had said that the material he used in Bible studies was 'extreme'. The imam is currently himself on leave for another unrelated reason.