No to no-platforming
On 27 March the joint House of Commons/ House of Lords Committee on Human Rights (chaired by Harriet Harman QC MP) released its report on freedom of speech in universities.
Barnabas Fund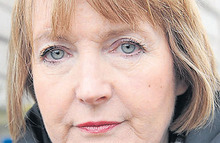 In the report, the Committee raised serious concerns about restrictions being placed on freedom of speech about faith, discussion of sexuality and abortion. Many of these restrictions come from other students seeking to impose 'no-platform' and 'safe-spaces' policies on the expression of minority views with which they disagree. The committee heard evidence that Christians, and particularly Christian Unions, have been treated differently from other groups, had significant restrictions placed on them, been banned from freshers' fairs, had their publications heavily censored, and even been labelled as extremists.