The world was captured
'Curry captures the world's attention' - no, not this week's headline from Good Food Magazine, recommending a potent Coronation Chicken dish, but the Guardian newspaper's headline, commending a 'powerful Royal Wedding sermon'. For the appetising Curry in question is Bishop Michael Curry.
Jonathan Worsley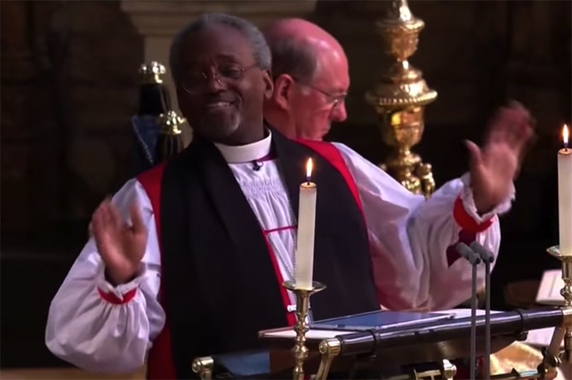 The Bishop, who is the first African-American to preside over the 1.7 million-member Episcopal Church, was also the first American to preach at a royal wedding. And Curry's sermon on Saturday (May 19) has evidently caused a stir.