USA: thoughtful #metoo
Former US Olympic gymnast and Christian, Rachael Denhollander gave a biblical, moving and powerful speech in court to the former sports doctor who had sexually abused her.
Religion Today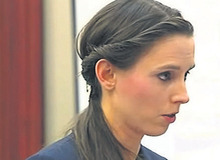 In her 30-minute testimony, Denhollander described in detail the abuse she suffered and the anguish she felt knowing that others had experienced it too. Addressing the Judge, she said: 'The sentence you hand down can communicate to all these little girls and to every predator to every little girl or young woman who is watching, how much a little girl is worth.' Judge Rosemarie Aquilina sentenced Nassar to 175 years in prison.