Sunday schools in her sights
In a speech to church school leaders on 1 February, Amanda Spielman, Chief Inspector for Schools, talked of 'muscular liberalism' being used to curb religious extremism in schools and 'under the radar' settings.
Ruth Woodcraft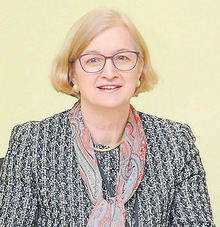 Quoting one of the 'British values', she noted that in some Islamic 'schools' books had been found where wife beating was encouraged. This appeared in a discourse on 'segments of particular faiths' outside 'mainstream Anglican practice in school' which unfairly would include many Christian organisations and churches.