Worldwide Anglican Update Anglican renewal in Brazil
Most Christians in the UK probably have only the haziest idea of what Anglicanism looks like in South America. The Edinburgh Missionary Conference of 1910 inhibited Protestant and Anglican missionary work in the continent, while the English language has always been marginal, unlike most other areas of the Anglican Communion where British influence was much stronger.
Charles Raven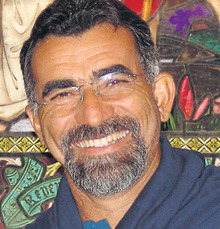 This is a pity, because out of the continuing crisis in the world-wide Anglican Communion a reinvigorated and missionary church is emerging in South America, in spite of official persecution and rejection. In fact the pattern of North America is being repeated. Just as a new GAFCON-recognised Province, the Anglican Church in North America (ACNA), arose out of the aggressive and assertive revisionism of the American Episcopal Church (TEC) and the Anglican Church of Canada, so in South America a new orthodox Province is coming into being as the Anglican Episcopal Church of Brazil (IEAB) and various TEC satellite provinces in central and northern South America follow the lead of their North American counterparts.