UK: shari'a supported?
The Evening Standard
The Law Society was accused of 'promoting' shari'a law on March 25, after issuing guidance on wills that comply with the Islamic system.
The Christian Institute /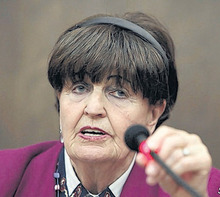 The advice for solicitors in England and Wales covers shari'a-based wills, which discriminate against women. Under shari'a, male heirs 'in most cases receive double the amount inherited by a female heir of the same class', the guidance says. It adds that non-Muslims 'may not inherit at all', 'only Muslim marriages are recognised' and adopted children should be 'excluded' from wills.